Unleash your inner artist with a beverage in one hand and a spray can in the other at this urban art workshop.
It's no secret Chicago's art scene is one of the best around. World-renown museums house some of the most famous works in history, striking art installations can be found all over the city, and countless mind-blowing murals dot the streets of Chicago. There's something in the air here that instills creativity and fuels the artistic flame in us.
While many may look up at a prismatic piece of street art and ponder how so much detail can be achieved with just a spray can, it's not always as difficult as it looks, and sometimes we just need to take the plunge. Now, thanks to Chicago's Spray Paint 'n' Sip Urban Art Workshop you can do just that, with your favorite drink in one hand, a spray can in the other, and a trained professional artist on hand to teach you the tricks of the trade.
With summer behind us and winter ahead of us, many events and activities will be weather dependent or limited to the indoors. Spray Paint 'n' Sip Urban Art Workshops, however, represent an enjoyable and rewarding activity that you can always rely on. Designed to make sure there's no pressure and no presumptions, Studio W.I.P has created the perfect environment to unleash your inner artist on your very own mural.
Running every week Thursdays through Sundays, Chicago's popular BYOB urban art workshops are taking place in Studio W.I.P. at The Chicago Kedzie Plaza. Within this enormous 90ft x 30ft heavy-ventilated indoor studio guests are invited to choose their favorite color combinations from a variety of professional-grade odorless spray paint, select their preferred stencils from an extensive library, and crack open a can before getting to work on their personal piece of art.
As a BYOB experience, attendees can bring whichever drinks they desire, be it beers, cocktails, or a bottle of wine. With a private instructor, safe water-based aerosols, nitrile gloves, and a ventilated studio, you can be sure you're in the safest possible setting to set the creative child within you free.
These urban art workshops are running every week through summer with 6 pm and 8:30 pm slots on Thursdays, Fridays, Saturdays, and Sundays. There is free parking for guests every day the workshops are taking place.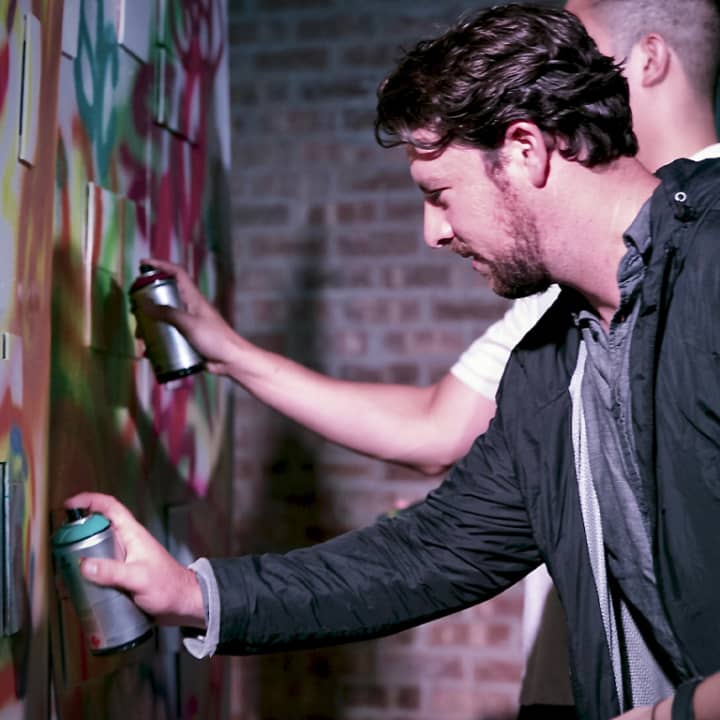 Spray Paint 'n' Sip Urban Art Workshop
[Featured image from Unsplash / @maximebhm]
---