The new gaming bar offers classical contests with modern-day amenities.
Gaming has evolved at a relentless pace over the last few years. Consoles now offer a range of immersive experiences and alternate realities but for many, nothing will beat sharing time with your friends and embracing your competitive spirits side by side. Before the days of consoles, arcades were where gaming euphoria thrived – the places formidable partnerships were formed and unparalleled pandemonium was found across all categories.
Today it's gaming lounges where this lives on and where gaming's authenticity resides. For that reason, gaming lounges are making a huge comeback and after a visit to the latest games lounge and bar to open in Chicago, you'll see why.
Logan Square's Midlane E-Sports is Chicago's newest Esports venue providing both the group gratification of days gone by and the luxuries of modern technology. With high-end gaming computers, the latest consoles, tournaments, viewing parties, social gatherings, and a service bar it is the perfect gaming hideout for gamers of all genres.
After first opening in February of 2020, Midlane E-Sports was quickly forced to close its doors due to the pandemic having only thrown them open three weeks previous. The love and dedication that was poured into the gamer's paradise long went unappreciated, until now. Using the added time the owners of Midlane E-Sports decided to revamp and finetune their entire space offering an unequaled Esports hideout that is now open in Logan Square.
The expansive space is welcoming all types of gamers, from casual to competitive play. But it's not just high-end gaming computers and elite Esports experiences you'll find. There is also a wide range of the best board games so groups can enjoy clashing at Catan, attempting world domination at Risk, or enjoying games of Fortnite Monopoly, and many more.
With a capacity of 100, Midlane E-Sports has, for now, capped its number of guests to 50 at any one time and has introduced rigorous health and safety measures to ensure the safety of all.
Now open Thursdays through Saturdays from 6 pm – 1 am, and from 5 pm – 11 pm on Sundays, this new and improved gaming hideout offers the perfect escape for friends and foes.
For $22 entry tickets get you 2 hours of game-play with either a specialty cocktail or bottomless pop & appetizer.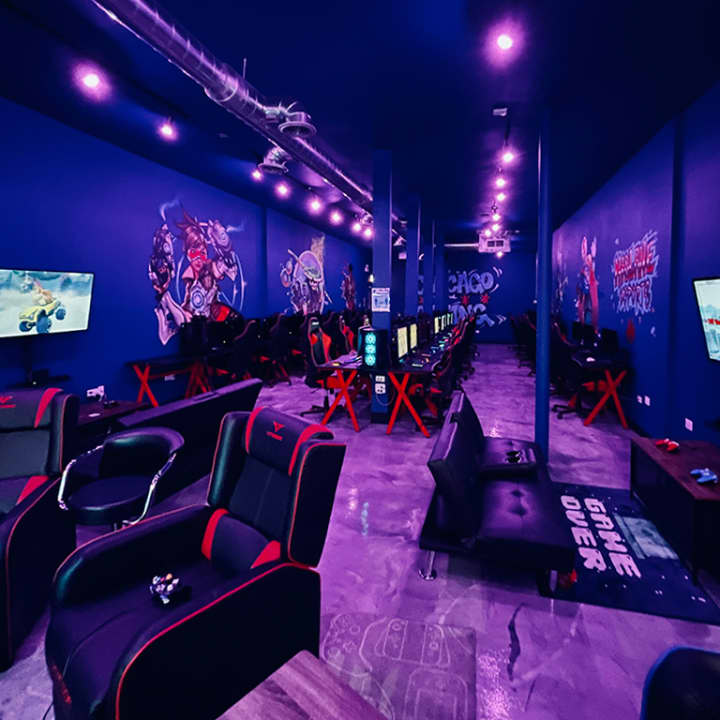 Drinks and Game Night at Midlane!
March 26, 2023 6:00 PM
$22.00
---