Chicago has comedy in its bones thanks to the countless comics it's gifted to the world, from Robin Williams to Bill Murray. Noted as the "#1 comedy club in the country" by USA Today, the world-famous Laugh Factory continues to entertain Chicagoans nearly every night of the week. 
Regular shows feature comedians such as Jackie Cooper, Josh Thomas, and Deanna Ortiz. "Chicago's Best Standup" event at Laugh Factory promises a bundle of laughs and cocktails in the hilarious hands of some of Chicago's brightest comedians. 
Who is Jamie Masada and What is Laugh Factory?
Watching through the window of a closed store, on his father's knee, Jamie Masada watched "The Three Stooges" for the first time. Masada immigrated to the US from Iran as a teenager with a dream of becoming a comedian. In 1979, at the age of 16, he opened the iconic comedy house on Sunset Boulevard. Since then, the Laugh Factory has established locations in Chicago, Long Beach, San Diego, Las Vegas, and Reno. 
Jim Carrey, Dave Chappelle, David Letterman and Eddie Murphy are some of the legendary comedians that have performed at the club. Laugh Factory is not only now home to successful comedians, but it also gave and still gives many stand-up comedians their start. According to Tiffany Haddish, "The energy is just brighter" at Laugh Factory. 
Comedy Shows at Chicago's Laugh Factory
Keep up-to-date with upcoming shows at Laugh Factory in Chicago and score yourself a hilarious evening featuring the biggest names and local comedians in the city—every night is different! Chicago's Best Standup shows are delivering humor for each style and taste of comedy. 
Reviews
Laugh Factory has brought together the best comedians in the city to keep you laughing all night long! Every week these titans of comedy bring their all to the stage. It's a different line-up every night so you can go back again and again and it never gets old. Come see what makes Chicago the funniest city on the planet!
"Amazing!!! Had a wonderful time!!!"
"Awesome show!"
"Great drinks and funny comedians."
"So much fun!"
"Never been to a comedy club and I'm glad my first time was here."
"Hilarious!!!! Great drink special."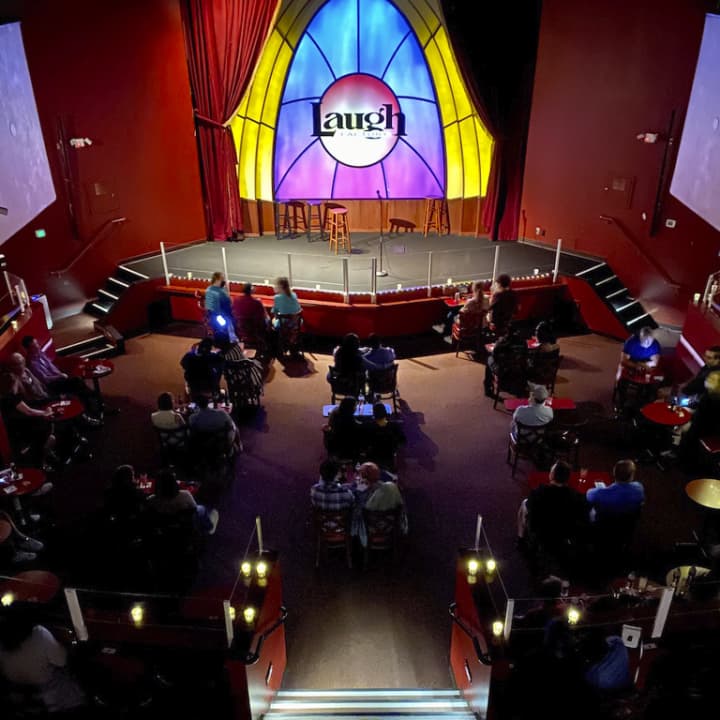 Chicago's Best Stand Up at Laugh Factory Chicago
---